Do you have a vacation planned to North Myrtle Beach this summer, and you're hunting for some fun things? Look no further, as we are here to share our top picks on what to do this summer with the family in the area. Staying in one of our Myrtle Beach Seaside Resorts, you'll be close to these exciting spots. Look at what 5 things to do this summer in North Myrtle Beach.
LuLu's Beach Arcade & Rope Course
Sometimes finding something different can be difficult when you have kids. Head over to LuLu's Beach Arcade & Ropes Course at Barefoot Landing one day. You'll find an amazing selection of arcade games; video games, and we can't forget to tell you about the ropes course. This is a three-story course that will put your kids to the test to see who has the best skills to complete the ropes course. This is a must-do for many of our guests on every visit.
Did Someone Say Escape Room?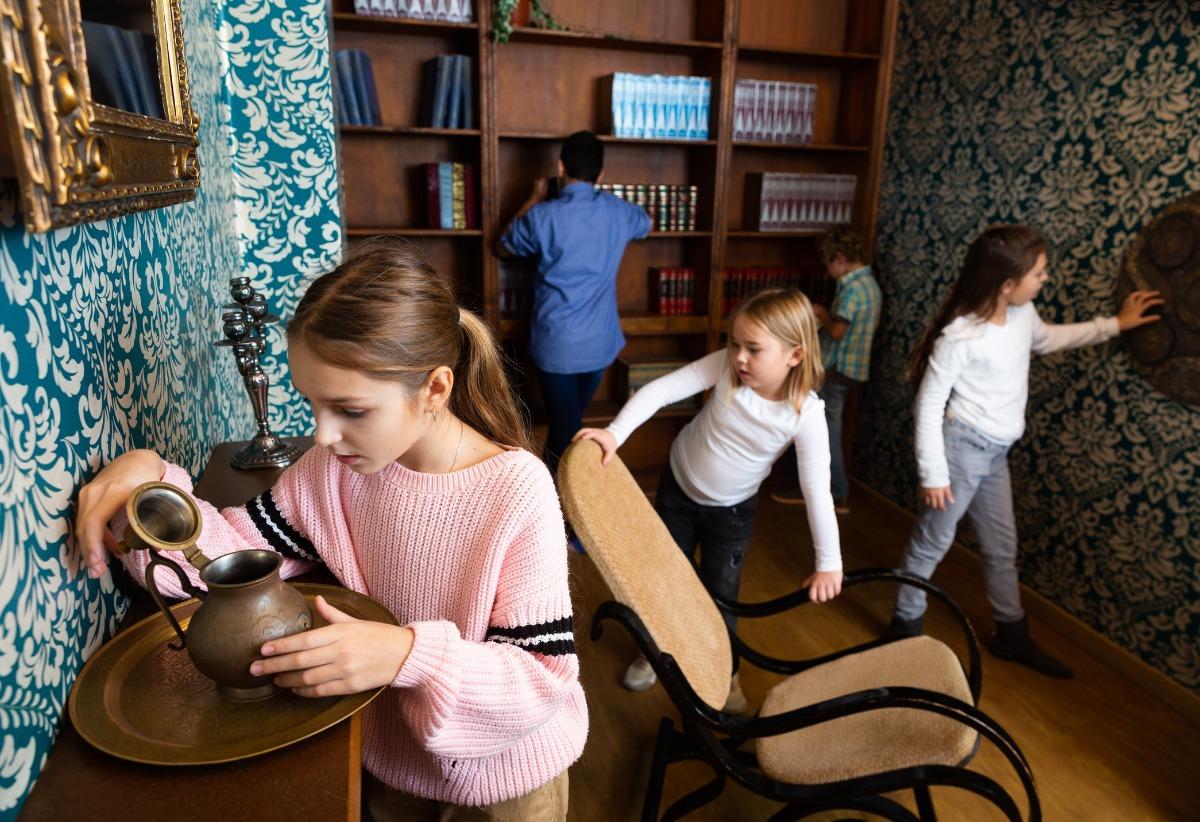 Did you know escape rooms have become the next big thing in Myrtle Beach? That's right, and now is your chance to check it out. Head to Myrtle Beach Escape Games, where you can choose a room to break out of. Some rooms you can choose from are The Mummy, The Wonderful Wizard of Oz, Jailbreak, and Walking Dead. While you might not bring the young kids out, this can be a great family activity for those who have older children. Which room would you choose?
Broadway at the Beach
Another great thing you can do is check out all that Broadway at the Beach offers. There is something for everyone, from shopping, dining options and live entertainment. Let the kids play on one of the playgrounds, or check out Ripley's Aquarium. We can't forget to mention their little amusement park for the kids to ride. Some rides you may see are the Monster Trucks, Myrtle Turtles, the Wave Swinger, and the Cliff Hanger. Think of the memories you'll make while visiting this must-visit in the area.
Barefoot Landing
Barefoot Landing is another great shopping center that has plenty to offer. It has over 40 stores, restaurants, and different attractions. They also have live entertainment, such as Tropical Steel Drum Performers, SummerFest!, live music on the deck of the House of Blues, and so much more. We can't forget to tell you about the fireworks happening every Monday at 10:00 pm. What a great way to remember your vacation by watching fireworks together at the beach.
Beach Day
We saved the best for last, which happens to be the beach. We know North Myrtle Beach has so much to offer, but we think that the beach is the best. Step outside one of our resorts and walk down to the sand to experience a day or all week at the beach. In the morning, after the kids are dressed and smothered in sunscreen, take your beach chairs, umbrella, cooler, and beach bag to stake out the perfect spot on the beach. Relax in your chair as you hear the kids in the background playing and building sandcastles in the sand. No matter how you spend your day at the beach, just know it's one way to relax and enjoy your vacation.
North Myrtle Beach has endless things to do, but we wanted to share these with you. If you haven't booked your next stay in one of our Myrtle Beach Seaside Resorts, now is the time. We can't wait to hear what you and your family did this summer!