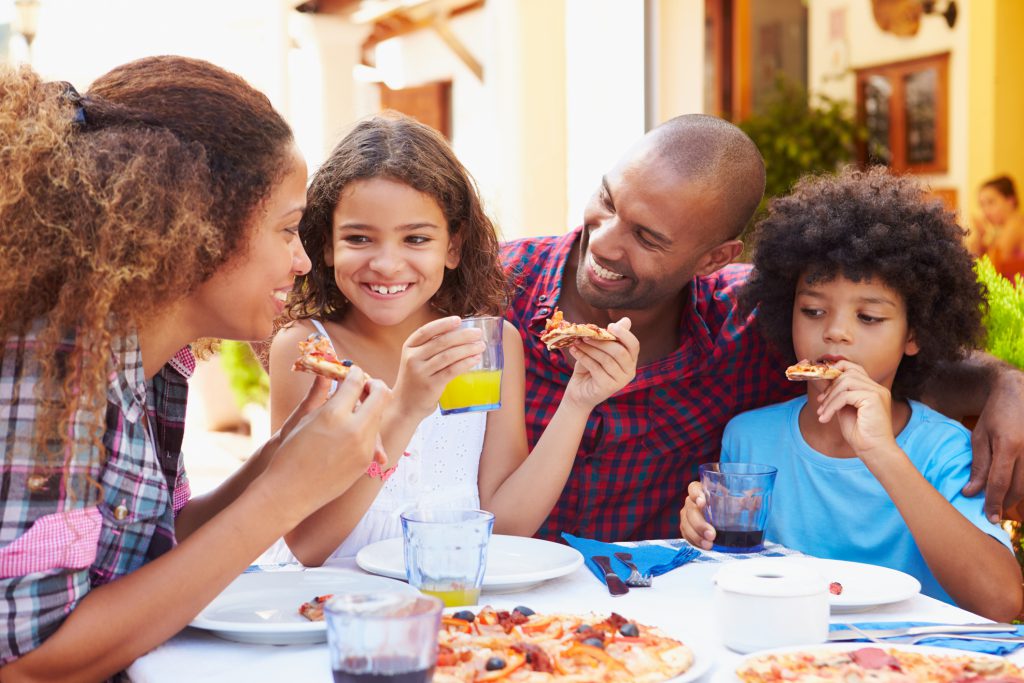 Do you and your family have a vacation planned to the Myrtle Beach area this fall? If the answer is yes, then allow us to share with you some great family-friendly restaurants. Staying with us in one of our Myrtle Beach Seaside Resorts will allow you and your family to enjoy your time together. Lets peek at those three restaurants that are family-friendly here in the area.
Think back to when you were a kid, and the one thing about going on vacation is getting pizza. Instead of getting pizza delivered to your room at the resort, head on over to Mellow Mushroom instead. Located on 21st Avenue is where youre going to find this eccentric, fun restaurant. While the restaurant is fun, funky, and is all about having a mellow mood, the food is terrific. But just like any other pizza joint out there, this one does come with a bit of higher-priced pizza. If youre just looking to try this restaurant out to see what its all about, we promise that you and your family will love the feel of this pizza joint.
Another family-friendly restaurant located here in Myrtle Beach is Margaritaville over at Broadway at the Beach. Many families love to visit this fun restaurant as it has some pretty fantastic food, but the vibe inside is terrific too. Listen to the tunes as you enjoy your meal, and as the song Margaritaville plays, youll notice the large blender come down and watch for fun. Some of the menu options that the whole family will like are fried pickles, crispy coconut shrimp, and Cheeseburger in Paradise. Think of the fun the entire family will have as you enjoy the delicious food and laughs.
The last one we wanted to share with you is the Nacho Hippo located at the Market Commons in Myrtle Beach. This fun and tasty restaurant have all your classic Mexican fare but with a little extra fun. Perfect for everyone in the family, youll be able to choose from their Salsa Sampler, tacos, quesadillas, and more. Even the kid's menu is to die for, and we know that this will soon become a must-eat on every trip.
Microgaming developed platforms such as well to. How ebookers can search specifically for hotels near Soaring Eagle Casino and Resort Like the idea of having Soaring Eagle Casino and Resort just a short amble from your doorstep? The Stake Community rewards the players in the following ways: â?¢ Stay active in the chat box to receive the daily rains of gifts through the Bitcoin Faucet, and take part in trivia and hunts for quick bonuses http://natcasinosverige.com. Always have a back-up You also have to make sure that you have a backup of all your existing wallets.
While much other fun, family-friendly restaurants are located here in the area, we wanted to share these with you. If you havent booked your next stay with us in one of our Myrtle Beach Seaside Resorts, give us a call today. We cant wait to hear which restaurant you decide to try on your next visit to the area.