If youre local to the Carolinas youve likely heard of shag dancing but if youre a vacationer it may be new to you. The Carolina Shag is a partner dance and, around these parts, its mostly done to beach music. You can see a tutorial on
How to Shag Dance
on the wikiHow.com website if you're curious. Youll want to learn the dance because the
Society of Stranders Fall Shag Migration
(also known as SOS Fall Migration) is starting this weekend!
10-Day Shagging Event
This yearly shag dancing event runs from Friday, Sept. 18 through Sunday, Sept. 27 and is held from 10 a.m. to 10 p.m. each day. It draws shag dancers from all over the country. On the first Sunday and Monday of the event there is a block party with live music to shag to, food and vendors. Throughout the rest of the meet, shagging will take place at various lounges where dancers can mingle, meet and have fun!
Shag Event Venues
This 10-day period offers the largest adult dance party on the Eastern coastline, held at the famous SOS lounges in the area. The SOS lounges include Fat Harolds, Ducks, Ducks II, the OD Arcade, the Pirates Cove and the clubs at the OD Beach & Golf Resort.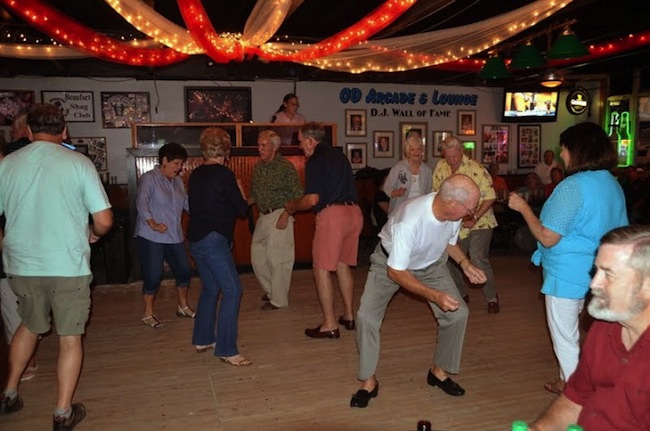 Tea Parties for Shaggers
Many member clubs in the area will schedule tea parties in the local lounges as well as the lounges
https://nygoodhealth.com
themselves announcing special parties during the 10 day period. Popular bands show up along Main Street playing crowd favorites. Shag dance instructors will offer classes to the masses who wish to improve their skill or increase their moves.
Don't Miss Fun Sunday & Fun Monday
On the first Sunday and only Monday of the Fall Migration everyone meets in the street for two of the biggest block parties ever. On Fun Sunday the party is in the street beside the OD Arcade. Some of the best names in beach and shag music will help you rock the day away with a few thousand of your closest friends. Don't worry if you can't get enough fun in one day, because on Monday it happens all over again. For Fun Monday Main Street will be packed from OD to Hillside with every smooth dancing fun lovin' friend we can find. There will be great music, dancing in the street, and fun galore. We will also have merchandise vendors, food and drink vendors, and displays set up by the SOS sponsors.
How to Shag Dance
The basic step in Shag is a six-count, eight-step pattern danced in a slot. The rhythm is similar to six-count Swing in that it is triple step, triple step, rock step. Its counted as one-and-two, three-and-four, five, six. There are a total of eight shag dance steps.