When it comes to packing for any type of vacation, people usually fall into one of two camps - they either pack way too much and use half of what they brought or they pack way too little and leave many critical itemsat home. Were here to help you streamline the packing process and take the stress out of it.Packing for a beach vacation doesnt have to be stressful. To alleviate every travelers stress that sounds like Oh man, what am I forgetting? well give you a checklist of the most important items you should consider bringing. Check each item off only when its been placed into your luggage or vehicle.
Plan Well Ahead
When you have weeks, rather than minutes, to pack everything you and your family needs for a trip youre less likely to forget important items. If you keep in mind that every thing is replaceable, that no matter what you may have forgotten to bring, you can purchase or rent at low cost once you reach your destination, you really take the pressure off.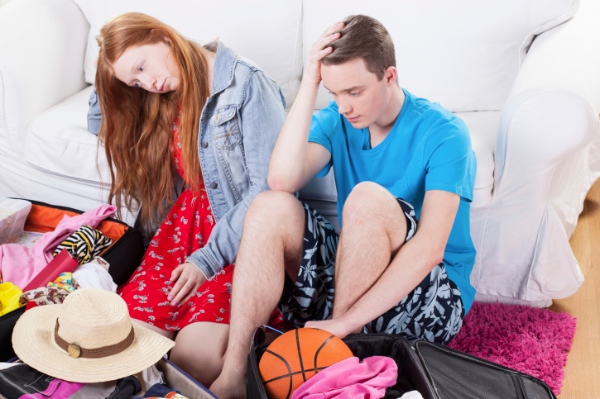 What Not to Bring
Dont bring large items that you can easily rent once you arrive or that may already be supplied with your vacation rental. Items such as beach chairs, umbrellas, rafts and other blow up beach toys take up valuable space in your luggage. Food items should also not be brought as these can be purchased at any nearby grocery. Bicycles, bike helmets, kayaks and other watercraft can also be rented inexpensively.
What to Bring
Following are some of the most common items you may want to bring on a family beach vacation plus some things you may not have thought of.
â?¢ Camera or Video Cam - Even if your phone has a built-in camera its a good idea to bring a back up. You want to be sure to capture those precious moments!â?¢ Give a bit of thought to whether youre bringing computer equipment. Remember, this is a vacation. A laptop or tablet/pad may be beneficial but leave the printer, external keyboards and monitors at home.â?¢ Any charging or power cables for camera, phone, and any computer equipment you may be bringing along.â?¢ Beach towels, sunscreen, and a cooler can be brought or purchased locally.â?¢ Favorite pillow, a childs favorite blanket, favorite toys to occupy the kids on the trip there.â?¢ Swimsuits, sunglasses, and a really cool sun hat to shield you or your family members from the sun.â?¢ A good book (and reading glasses if you need them).â?¢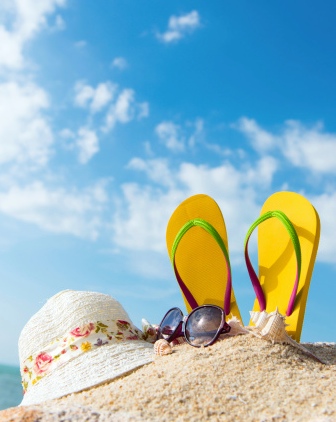 Clothing - Bring casual summer wear and one dress up outfit. Also bring a lightweight long sleeve shirt to protect yourself from too much sun.â?¢ Footwear - Sneakers or other walking shoes, sandals, and a pair of nice shoes to go with the dress up outfit should you decide to dine somewhere upscale or take in a live show.â?¢ Medicines that any family members are required to take. Bring any medical records including your health insurance card and your primary care physicians contact info.â?¢ If youll be mailing postcards bring your address book unless you store this information on your phone.â?¢ Personal care items such as shampoo, toothpaste, floss, first aid kit, deodorant, headache remedies, razor, soap, etc. can be brought or can be easily purchased at a local drug store.â?¢ An itinerary. Prior to your trip its a good idea to do some research online for the area youre visiting. For those that like to plan ahead, make a list of places you want to visit and what you want to do each day. Be sure to check out the many local events.â?¢ Rain gear. You probably wont need it but it wont hurt to bring a raincoat and/or umbrella for each person in your family. That way if it does sprinkle youll quite literally be covered.â?¢ Binoculars are great for exploring up and down the coastline as well as out into the Atlantic Ocean.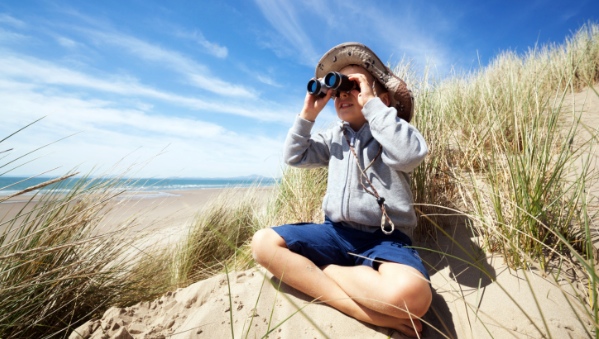 Its never a good idea to travel with a lot of cash no matter where you were planning on stashing it. Debit and credit cards, or Travelers Checks are all safer ways to cover your expenses when traveling. Be sure to bring contact information for the banks or other lending institutions that supplied the cards in case they happened to go missing.We know that when you have the important things with you on vacation, youre have a much more relaxing time. Check us out online at
Myrtle Beach Seaside Resorts
for your accommodations. We can supply you with fully furnished and beautifully decorated beach vacation rentals that will enhance your stay to the fullest.