Are you a family who is looking for a new adventure to experience on your next vacation? If the answer is yes, allow us at Myrtle Beach Seaside Resorts to share something new. Horseback riding has recently become quite popular in the area, and we have the low down on where to go to experience it. Staying in one of our Myrtle Beach vacation rentals will keep you and your family close to the fun. Let's look below at where you can head to on the Grand Strand to experience this fun adventure with the whole family.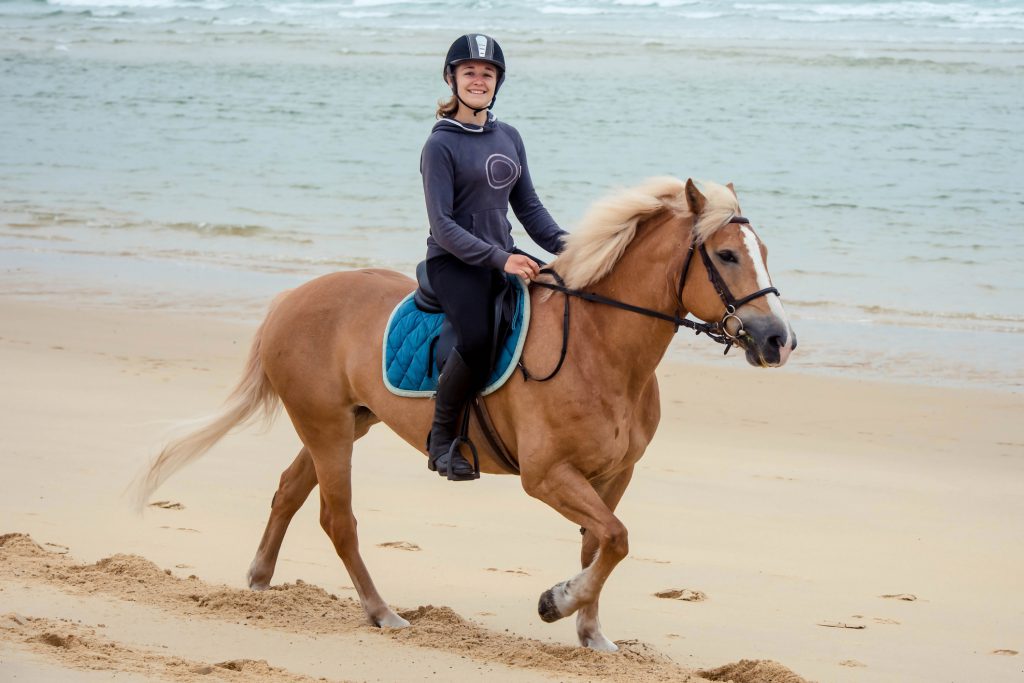 Inlet Point Plantation is an excellent stable located just a short drive from our resorts in North Myrtle Beach. No matter what time of the year you vacation to the area, they offer horseback tours year-round. Some of the things that you'll be able to experience at this stable are a one-hour Island Beach Ride, a one-hour Sunset Beach Ride, Waterway Trail Ride, and Pony Rides. They also offer a ride for more experienced riders who have been riding for a minimum of 3 years that allows you to walk, trot, and canter. Think of the fun the whole family will have as you get to ride together with Inlet Point Plantation.
Horseback Riding ofMyrtle Beach
Another great option to riding along the coastline in Myrtle Beach is Horseback Riding of Myrtle Beach. From November to the end of February, you'll get to experience a nice beach ride during the winter months. You'll get to ride on the farm in Conway for in-season riding from March to the end of October. While they ride all year long, they are only open for rides Monday - Saturday from 10 am to 2 pm. They are currently closed on Sundays to not only give the guides a break, but the horses need a break too. Please note that there is a weight limit for all riders, so be sure to check with them before booking your exciting ride.
We wanted to make mention of a few other stables located in the area, such as Grand Strand Horseback Riding, Enterprise Stables, and Best View Farm. If you're still looking for a place to stay on your next trip to Myrtle Beach, give us a call today. We can't wait to hear all about your riding experience on your next trip to the Grand Strand!